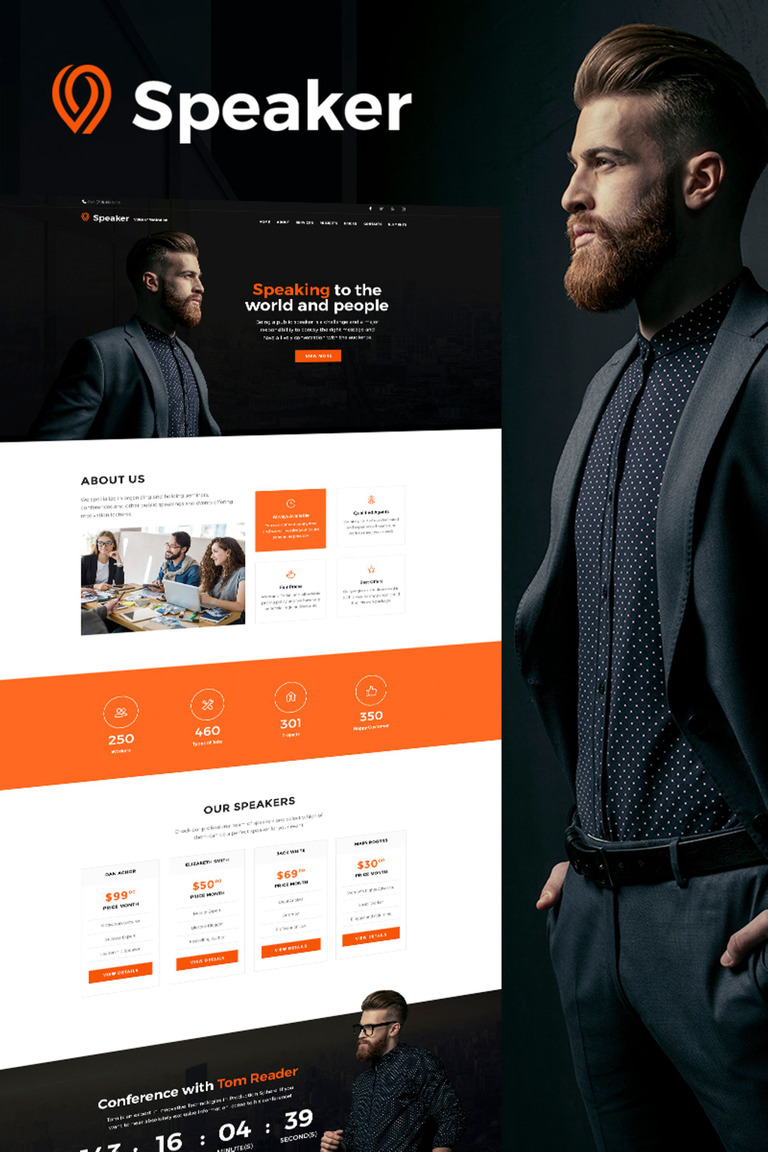 Show your flair for acting on the Internet with the help of this eye-catching template. A fully-fledged Elementor builder will make it possible to build your content in a flash. Moreover, you will get a tiny collection of header and footer variations that will help you to alter the look of your online-project without no hassle.
Be certain – people are ready to set their eyes on your professional and remarkable website. Without a doubt, they won't miss any of your upcoming performances if you present your future roles with the help of one of these stunning themes. Don't miss your chance to capture the attention of various admirers of acting all over the world. Thanks for reading!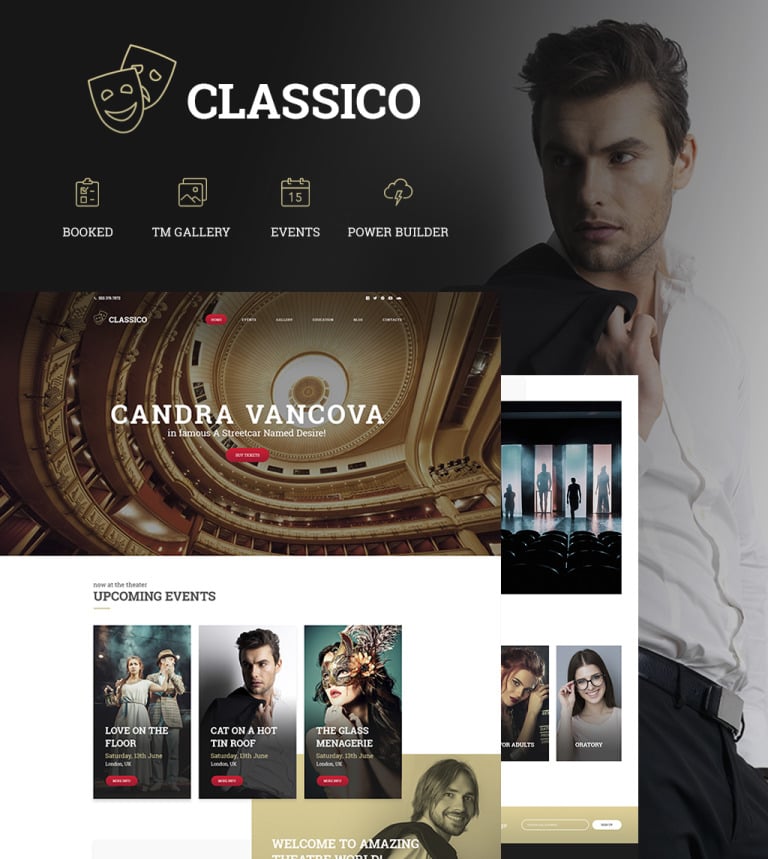 A classy template that looks like a sparkling stage brought on the Internet. By means of the excellent drag-and-drop builder and diverse layout options, you will be able to create an elegant appearance of your website like a charm. In addition to this, your portfolio that includes a stunning TM Gallery will make people be interested in your talent and upcoming performances.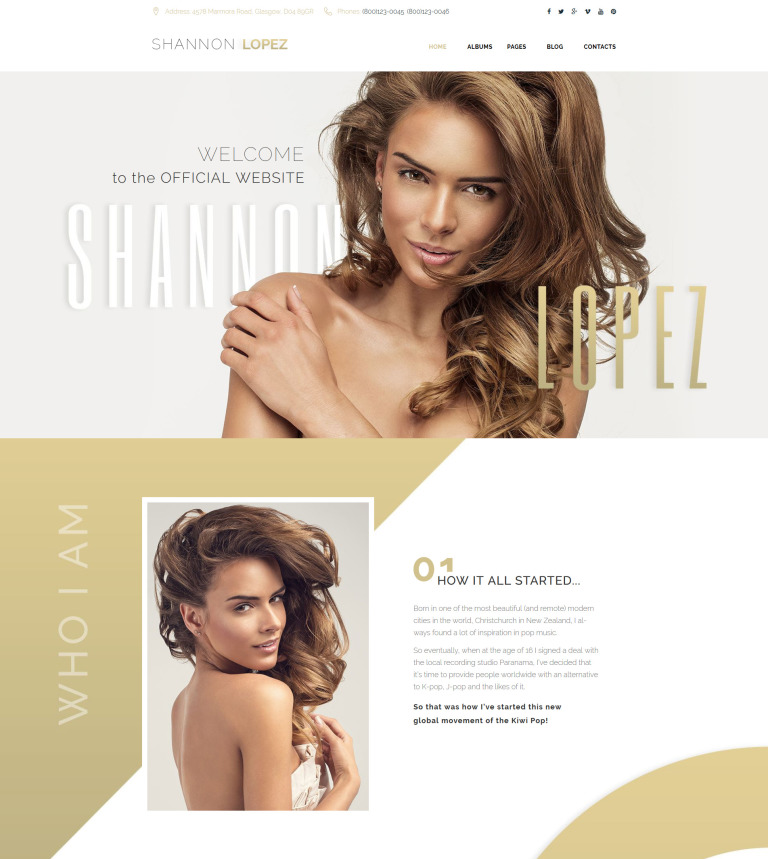 A minimalist template designed in the mixture of white and golden colors that will make people like guests of Oscars Academy Awards. By means of various Cherry Plugins, you will turn your website into an eye-catching portfolio that will present your talent in the best possible light. Furthermore, using a feature-rich WordPress Live Customizer, you will be ready to customize the appearance of your website due to your own perception of beauty.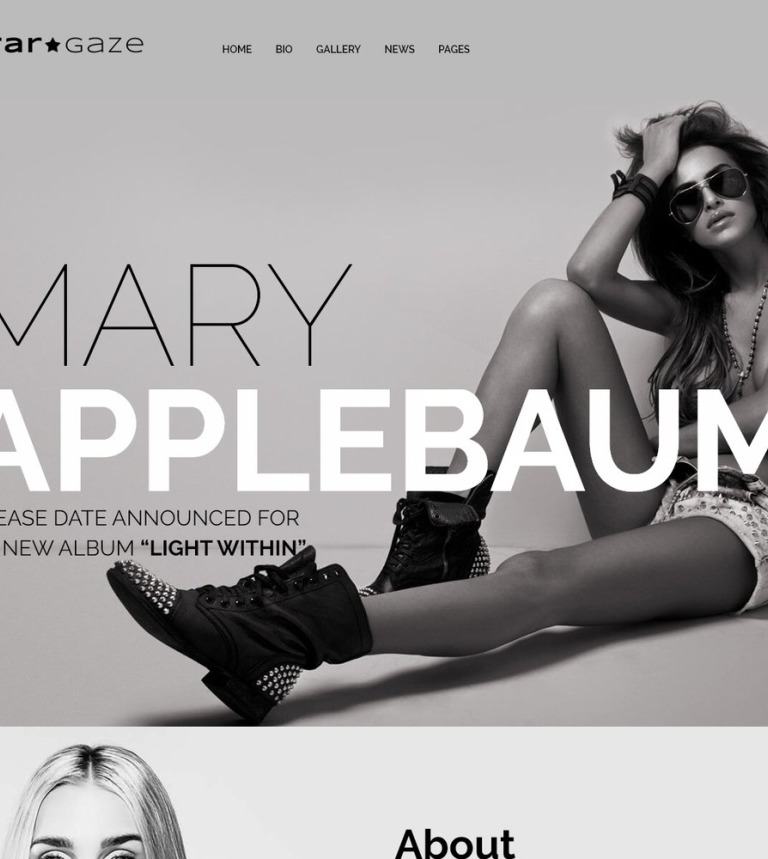 A monochromic theme that will remind people of old black-and-white movies. A vast number of content modules will assist you in adding multiple types of content to your pages – for example, it will take you nothing to add buttons and high-professional images to your website. Furthermore, such widely-used widgets as a post carousel or simple slider will certainly impress the imagination of your readers.
Are you looking for an out-of-the-ordinary solution that will make everyone be amazed with its elegance and modernity? This stylish template that comes alongside with attention-grabbing blog and portfolio styles will definitely make everyone's hearts beat faster. In addition to this, you can make use of the remarkable header that includes a background images slider and affect deeply your admirers.
Share and Enjoy